Jokhang Temple,Barkhor Square - Situated in the heart of Lhasa's Old Quarter and first built in the 7th century,the Jokhang is Tibet's most sacred shrine. Pilgrims still prostrate themselves daily before the main entrance whose flagstones have over the centuries,been worn smooth.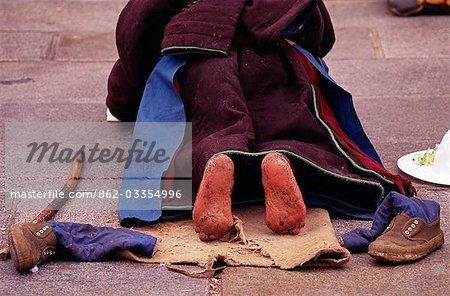 Introductory Offer
Save 50% when you join our email list
Web Resolution

550×362px

7.6×5.0in 72ppi

Low Resolution

1043×688px

14.5×9.6in 72ppi

Medium Resolution

2309×1522px

7.7×5.1in 300ppi

High Resolution

5741×3784px

19.1×12.6in 300ppi
* Final price based on usage, not file size.