The Konso people of southwest Ethiopia worship the sky God,Waq,and place carved wooden effigies at prominent places to honour their illustrious ancestors. These eerie totems are often found grouped together. They can depict a dead hero,his wives,his enemies slain in battle or dangerous animals he may have killed in his lifetime.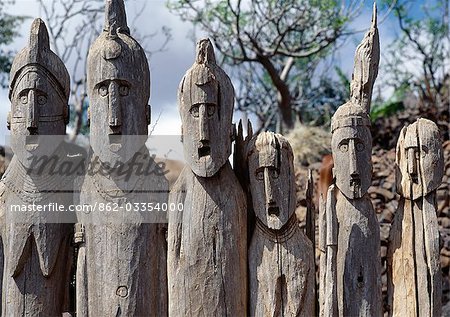 Introductory Offer
Save 50% when you join our email list
Web Resolution

550×387px

7.6×5.4in 72ppi

Low Resolution

1008×711px

14.0×9.9in 72ppi

Medium Resolution

2232×1574px

7.4×5.3in 300ppi

High Resolution

6300×4443px

21.0×14.8in 300ppi
* Final price based on usage, not file size.