Tower Bridge by night. Construction of the bridge started in 1886 and took 8 years. The central span can be raised to allow ships to travel upriver. The bridge is close to the Tower of London,which gives it its name. It is often mistaken for London Bridge,the next bridge upstream.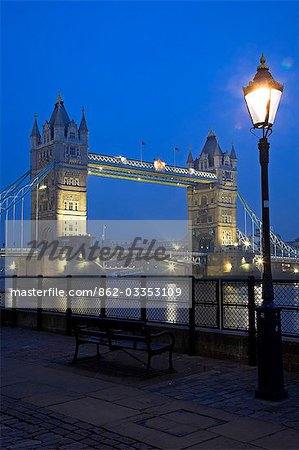 862-03353109
Rights-Managed
Introductory Offer
Save 50% when you join our email list
Web Resolution

366×550px

5.1×7.6in 72ppi

Low Resolution

691×1038px

9.6×14.4in 72ppi

Medium Resolution

1530×2298px

5.1×7.7in 300ppi

High Resolution

3500×5258px

11.7×17.5in 300ppi
* Final price based on usage, not file size.