St Paul's Cathedral from the West. Designed by Sir Christpher Wren,it was commissioned in 1668 to replace the one destroyed in the great fire of 1666. After going though several redesigns it was completed in 1708. It was struck by a bomb on October 9,1940,but survived.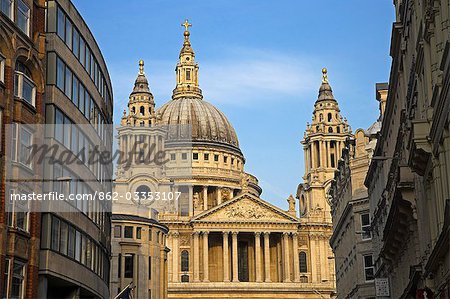 862-03353107
Rights-Managed
Introductory Offer
Save 50% when you join our email list
Web Resolution

550×366px

7.6×5.1in 72ppi

Low Resolution

1038×691px

14.4×9.6in 72ppi

Medium Resolution

2298×1530px

7.7×5.1in 300ppi

High Resolution

5257×3499px

17.5×11.7in 300ppi
* Final price based on usage, not file size.