Brazil,Bahia,Camamu Bay. On the island Tinhare,the entrance to the Portuguese fort in the village of Morro de Sao Paulo - one of the largest in Brazil. The construction initiated in 1630,and it was enlarged several times,some parts were reconstructed when damaged by rain and time. During Brazil's colonial period it had 51 cannons,while 183 men lived in the village garrison.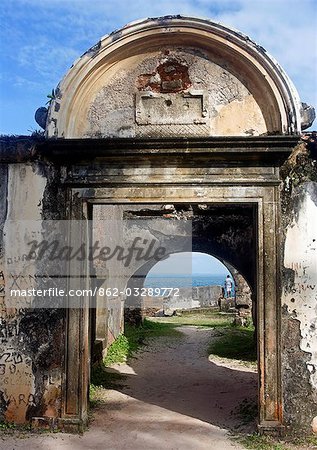 Introductory Offer
Save 50% when you join our email list
Web Resolution

388×550px

5.4×7.6in 72ppi

Low Resolution

712×1007px

9.9×14.0in 72ppi

Medium Resolution

1576×2230px

5.3×7.4in 300ppi

High Resolution

3528×4992px

11.8×16.6in 300ppi
* Final price based on usage, not file size.