Brazil,Bahia,Salvador. The city of Salvador within the historic Old City,a UNESCO World Heritage listed location. Local art reflects the strong African influence with vibrant colours and traditional cultural scenes.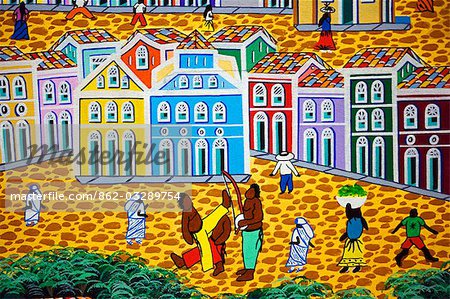 Introductory Offer
Save 50% when you join our email list
Web Resolution

550×366px

7.6×5.1in 72ppi

Low Resolution

1037×691px

14.4×9.6in 72ppi

Medium Resolution

2296×1531px

7.7×5.1in 300ppi

High Resolution

5192×3461px

17.3×11.5in 300ppi
* Final price based on usage, not file size.