Flamingos feed on the algae-rich waters of Laguna Colorada. The algae give the lake its distinct red colour. Around the fringes lie deposits of white borax. Laguna Colorada is the single biggest nesting site of the rare James flamingo,and also has large concentrations of Andean and Chilean flamingos.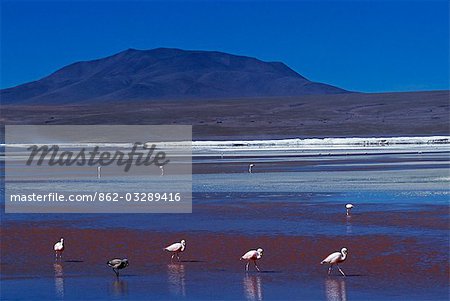 Introductory Offer
Save 50% when you join our email list
Web Resolution

550×368px

7.6×5.1in 72ppi

Low Resolution

1034×693px

14.4×9.6in 72ppi

Medium Resolution

2289×1535px

7.6×5.1in 300ppi

High Resolution

5154×3456px

17.2×11.5in 300ppi
* Final price based on usage, not file size.