Australia,Northern Territory. The Olgas,otherwise known as Kata Tjuta (meaning 'many heads'),at sunrise. This range is made up of 36 rounded domes with the tallest 546 metres high.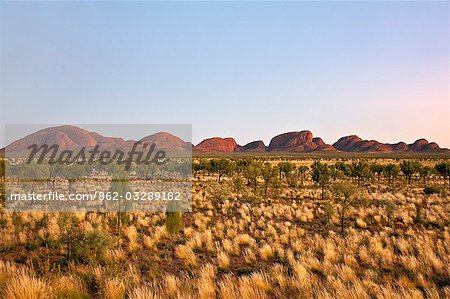 Introductory Offer
Save 50% when you join our email list
Web Resolution

550×366px

7.6×5.1in 72ppi

Low Resolution

1037×691px

14.4×9.6in 72ppi

Medium Resolution

2296×1531px

7.7×5.1in 300ppi

High Resolution

5250×3500px

17.5×11.7in 300ppi
* Final price based on usage, not file size.