A smiling brunette hiker at Lake Bries wearing outdoor gear is resting against a wooden railing, holding her pink scarf. The still water, autumn colours and shades of green and gray create an autumn background. The water provides a mirror image of the scenery.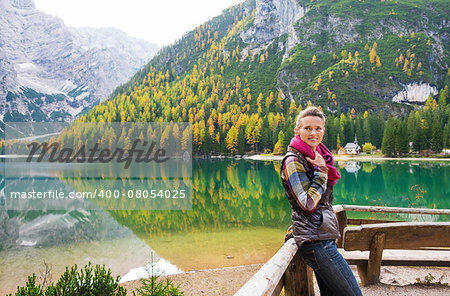 400-08054025
Budget Royalty-Free & Subscription
Download this image for $1 or less, with a Subscription.
Introductory Offer
Save 50% when you join our email list
Web Resolution

550×361px

7.6×5.0in 72ppi

Low Resolution

1300×855px

18.1×11.9in 72ppi

Medium Resolution

2250×1480px

7.5×4.9in 300ppi

High Resolution

4200×2764px

14.0×9.2in 300ppi