Front view detail of La Pedrera. This is one of the main Gaudí residential buildings and one of the most imaginative houses of the history of the architecture, this building is more an sculpture than a building.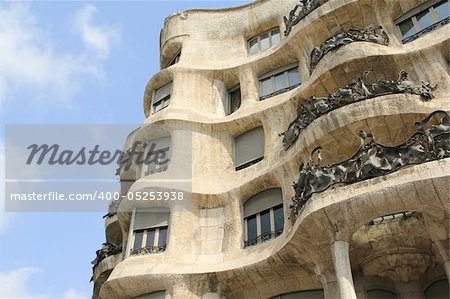 400-05253938
Budget Royalty-Free & Subscription
Download this image for $1 or less, with a Subscription.
Introductory Offer
Save 50% when you join our email list
Web Resolution

550×366px

7.6×5.1in 72ppi

Low Resolution

1300×867px

18.1×12.0in 72ppi

Medium Resolution

2250×1500px

7.5×5.0in 300ppi

High Resolution

4200×2800px

14.0×9.3in 300ppi

Super High Resolution

5100×3400px

17.0×11.3in 300ppi