Milton Obote (1925-2005) on 500 Shillings 1983 Banknote from Uganda. Political leader who led Uganda towards independence from the British colonial administration in 1962. He became Prime Minister during 1962-1966 and President during 1966-1971 and 1980-1985.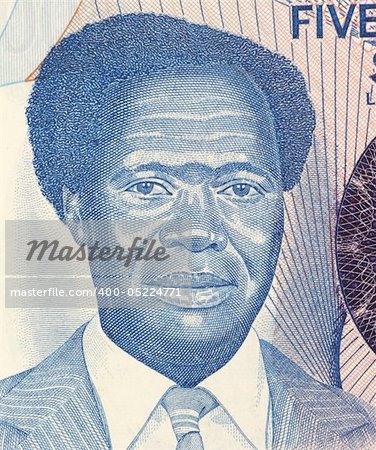 400-05224771
Budget Royalty-Free & Subscription
Download this image for $1 or less, with a Subscription.
Introductory Offer
Save 50% when you join our email list
Web Resolution

459×550px

6.4×7.6in 72ppi

Low Resolution

1088×1300px

15.1×18.1in 72ppi

Medium Resolution

1882×2250px

6.3×7.5in 300ppi