Jose Maria Morelos (1765-1815) on 20 Pesos 1977 Banknote from Mexico. Mexican Roman Catholic priest and revolutionary rebel leader who led the Mexican War of Independence movement, assuming its leadership after the execution of Miguel Hidalgo y Costilla in 1811.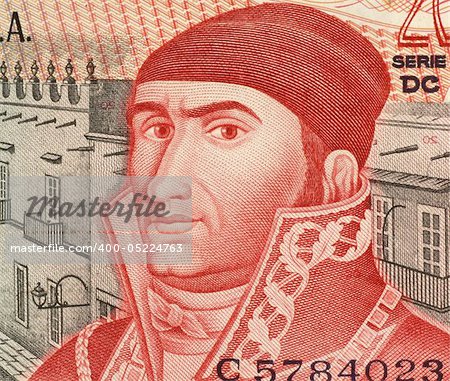 400-05224763
Budget Royalty-Free & Subscription
Download this image for $1 or less, with a Subscription.
Introductory Offer
Save 50% when you join our email list
Web Resolution

550×466px

7.6×6.5in 72ppi

Low Resolution

1300×1101px

18.1×15.3in 72ppi

Medium Resolution

2250×1906px

7.5×6.4in 300ppi