A confectionary similar to the hard variety of the Spanish turron and Italian torrone produced in the Czech Republic. It is called "Turecky med" - literally "Turkish honey" and it is made from egg white, honey and various kinds of nuts.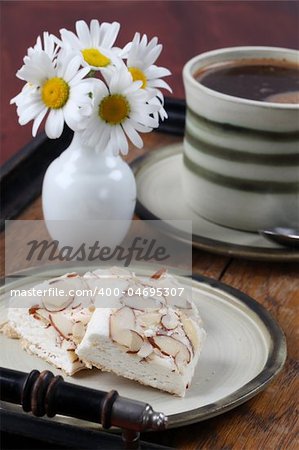 400-04695307
Budget Royalty-Free & Subscription
Download this image for $1 or less, with a Subscription.
Introductory Offer
Save 50% when you join our email list
Web Resolution

366×550px

5.1×7.6in 72ppi

Low Resolution

867×1300px

12.0×18.1in 72ppi

Medium Resolution

1500×2250px

5.0×7.5in 300ppi

High Resolution

2801×4200px

9.3×14.0in 300ppi

Super High Resolution

3401×5100px

11.3×17.0in 300ppi