Karlstejn Castle - is a large Gothic castle founded 1348 by Charles IV - King of Bohemia. The castle served as a place for safekeeping the Imperial Regalia as well as the Bohemian coronation jewels, holy relics and other royal treasures. Located about 30 km southwest of Prague above the village named Karlstejn, it is one of the most famous and most frequently visited castles in the Czech Republic.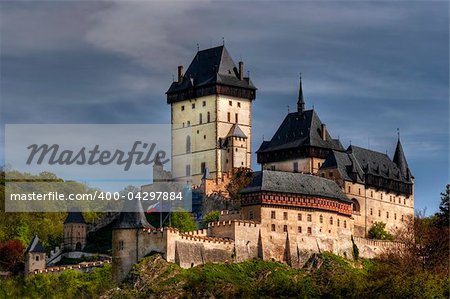 400-04297884
Budget Royalty-Free & Subscription
Download this image for $1 or less, with a Subscription.
Introductory Offer
Save 50% when you join our email list
Web Resolution

550×365px

7.6×5.1in 72ppi

Low Resolution

1300×864px

18.1×12.0in 72ppi

Medium Resolution

2250×1495px

7.5×5.0in 300ppi