Chad, Terkei East, Ennedi, Sahara. A painting on sandstone of a galloping horse and rider behind two running figures.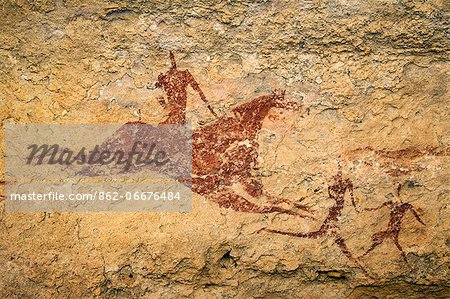 Einführungsangebot
50% Rabatt, wenn Sie unsere E-Mail-Liste ein
Web Resolution

550×366px

19.4×12.9cm 28ppcm

Low Resolution

1037×691px

36.6×24.4cm 28ppcm

Medium Resolution

2296×1531px

19.4×13.0cm 118ppcm

High Resolution

5250×3500px

44.5×29.6cm 118ppcm
* Preis errechnet sich aus der Verwendung, nicht aus der Bildgröße.