---
841-03676029
Premium Rights-Managed
Artist:
Robert Harding Images
Dragon dance performers, Chinese New Year, Ho Chi Minh City, Vietnam, Indochina, Southeast Asia, Asia
All images on this website are protected by copyright.  Masterfile has a legal duty to protect the rights of our contributing artists and our clients who rely on us for rights management.  Be advised that we reserve the right to prosecute the unauthorized use of any image on this website to the full extent of the law.
---
---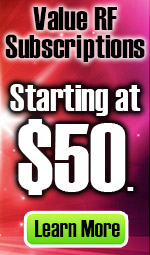 ---
Related keywords:
841-, adult, Asia, Asian, Asian (places and things), Chinese, Chinese (places and things), Chinese New Year, city, color image, color photography, color picture, customs, dancing, day, dragon, Dragon Dance, East Asian, group, group of people, Ho Chi Minh City, image, Lunar New Year, male, man, New Year, New Year's Day, New Year's Eve, outdoors, people, person, photograph, photography, picture, Robert Harding Images, Southeast Asia, stock photograph, stock picture, streetscene, travel destination, Vietnam, young adult, young men, Dragon dance performers, Chinese New Year, Ho Chi Minh City, Vietnam, Indochina, Southeast Asia, Asia