Female torso. Coloured frontal X-ray of a normal female torso, showing the bottom of the lungs (black, top), ribs radiating from upper centre, breasts (upper left and right), spine (running down centre) and pelvis (bottom).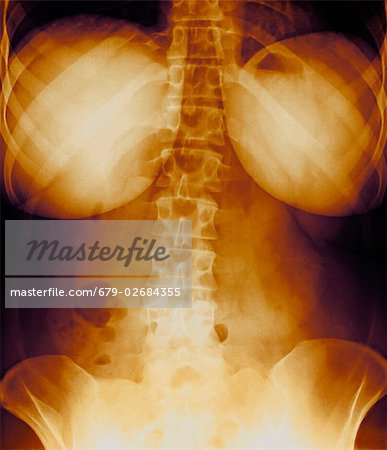 679-02684355
Premium Royalty-Free
Get a $25 gift card for every $250 you spend. Join Rewards now!
Web Resolution

473×550px

6.6×7.6in 72ppi

Low Resolution

861×1000px

12.0×13.9in 72ppi

Medium Resolution

1735×2015px

5.8×6.7in 300ppi

High Resolution

3004×3490px

10.0×11.6in 300ppi

Super High Resolution

4067×4724px

13.6×15.8in 300ppi
Free Images of the Week from Masterfile