Six human skulls are piled on top of each other in the Sedlec ossuary (or bone church) located in the Czech Republic near the town Kutna Hora. A scary image for Halloween!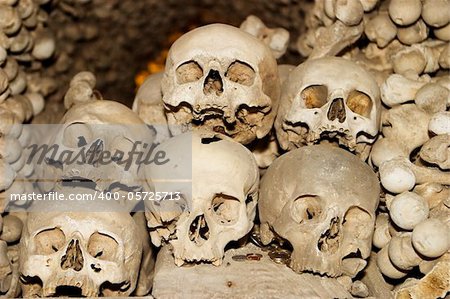 400-05725713
Budget Royalty-Free & Subscription
Download this image for $1 or less, with a Subscription.
Get a $25 gift card for every $250 you spend. Join Rewards now!
Web Resolution

550×366px

7.6×5.1in 72ppi

Low Resolution

1300×867px

18.1×12.0in 72ppi

Medium Resolution

2250×1500px

7.5×5.0in 300ppi
Free Images of the Week from Masterfile