Music theme - dancing colorful notes on white background. Full scalable vector graphic included Eps v8 and 300 dpi JPG, change the colors as you like.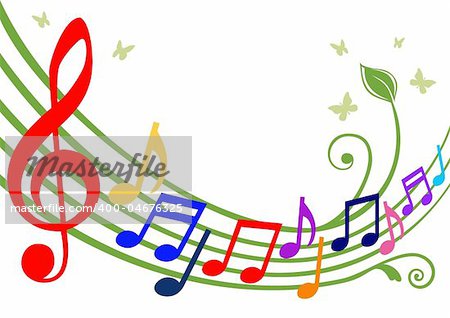 400-04676325
Budget Royalty-Free & Subscription
Download this image for $1 or less, with a Subscription.
Get a $25 gift card for every $250 you spend. Join Rewards now!
Web Resolution

550×389px

7.6×5.4in 72ppi

Low Resolution

1300×919px

18.1×12.8in 72ppi

Medium Resolution

2250×1591px

7.5×5.3in 300ppi

High Resolution

4200×2969px

14.0×9.9in 300ppi

Super High Resolution

5100×3606px

17.0×12.0in 300ppi
Free Images of the Week from Masterfile