Four designs for birth announcement cards, baby-showers etc. Graphics are grouped and in several layers for easy editing. The file can be scaled to any size.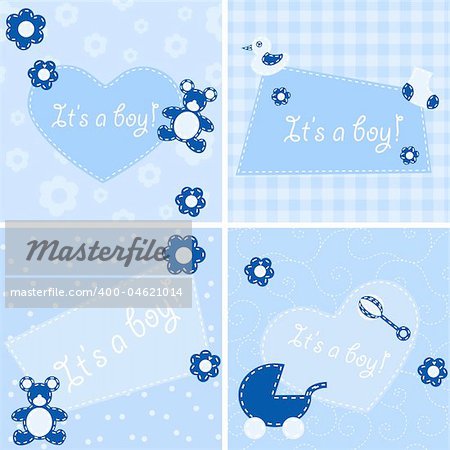 400-04621014
Budget Royalty-Free & Subscription
Download this image for $1 or less, with a Subscription.
Get a $25 gift card for every $250 you spend. Join Rewards now!
Web Resolution

550×550px

7.6×7.6in 72ppi

Low Resolution

1300×1300px

18.1×18.1in 72ppi

Medium Resolution

2250×2250px

7.5×7.5in 300ppi

High Resolution

4200×4200px

14.0×14.0in 300ppi
Free Images of the Week from Masterfile