3 Hi Detailed Black Splats (Isolated Vectors and on seperate layers) Background is transparent so they can be overlayed on other Illustrations or Images.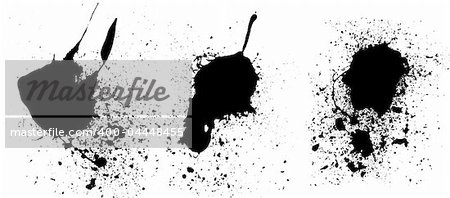 400-04448455
Budget Royalty-Free & Subscription
Download this image for $1 or less, with a Subscription.
Get a $25 gift card for every $250 you spend. Join Rewards now!
Web Resolution

550×242px

7.6×3.4in 72ppi

Low Resolution

1750×770px

24.3×10.7in 72ppi

Medium Resolution

3300×1452px

11.0×4.8in 300ppi
Free Images of the Week from Masterfile