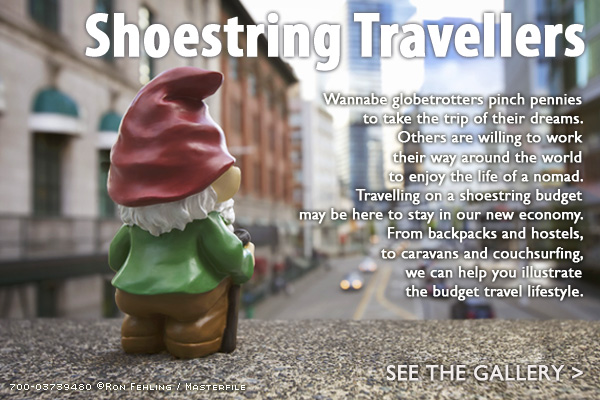 From now until June 30, you can save 25% off any Royalty-Free or Rights-Managed images for any project. Just enter the promo code P-SAVEJUNE11 into your shopping cart every time you purchase an image to get the discount. Have friends or colleagues that buy imagery too? This promo code is reusuable, so you can share the love!
Save 25% now >




Still using comps that are too small? Or watermarked? Use our big and beautiful Hi-Res Comps instead! Whether you're just dropping images into a layout or heading off to a big presentation, using our crisp high resolution images without a watermark will really make your design concepts stand out from the crowd. It only takes a minute to sign up for 24/7 access for both RM and RF images.
Sign Up Now >




In today's post-modern world, the lines between work and home are often blurry. It's no wonder that some of us are opting to simply spend time at home, hanging out with friends and family, rather than heading off on long vacations. Whether you've a passion for knitting, reading, cooking with friends or chillin' out with new tunes, grabbing some down time and 'staying in' is still super trendy.
See Staycation >
open@masterfile.com is a bi-weekly email from Masterfile, sharing new images and artists, latest design trends, great offers and more!
To ensure that you always hear from us, please add open@masterfile.com to your address book.